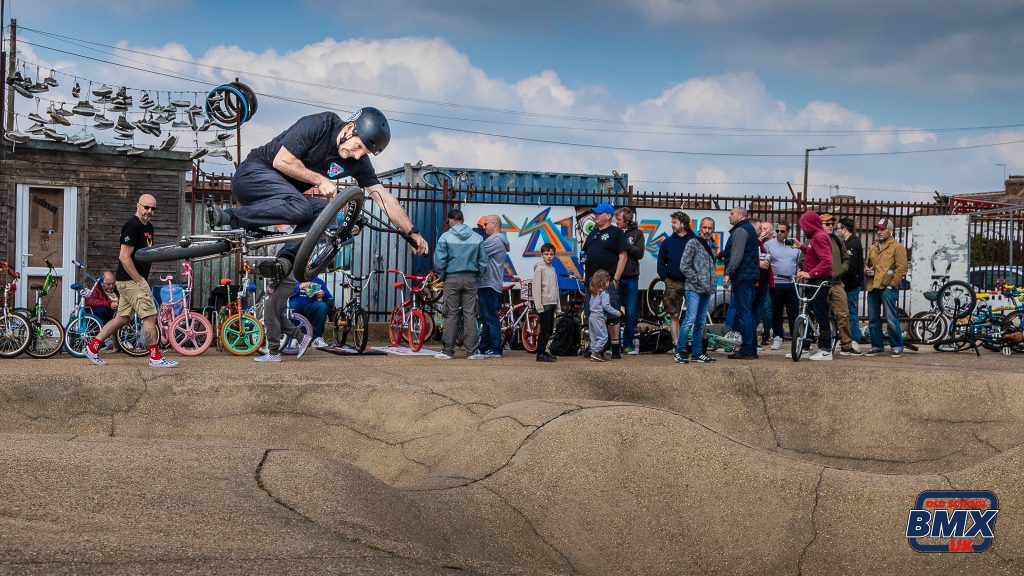 This weekend saw the We Were Rad crew of Ant, Clint, and Andy put on a fantastic old school BMX event to celebrate the launch of their mighty 80s BMX book; We Were Rad, at Romford Skatepark; and what an event it turned out to be.
The day – laden with enough nostalgia to transport us old-schoolers fully back to our heyday – included an epic all-day 80s sounds track to accompany the competitions and shows, including a BMX Beat Show, Bunny Hop Competitions and Show and Show and Shine.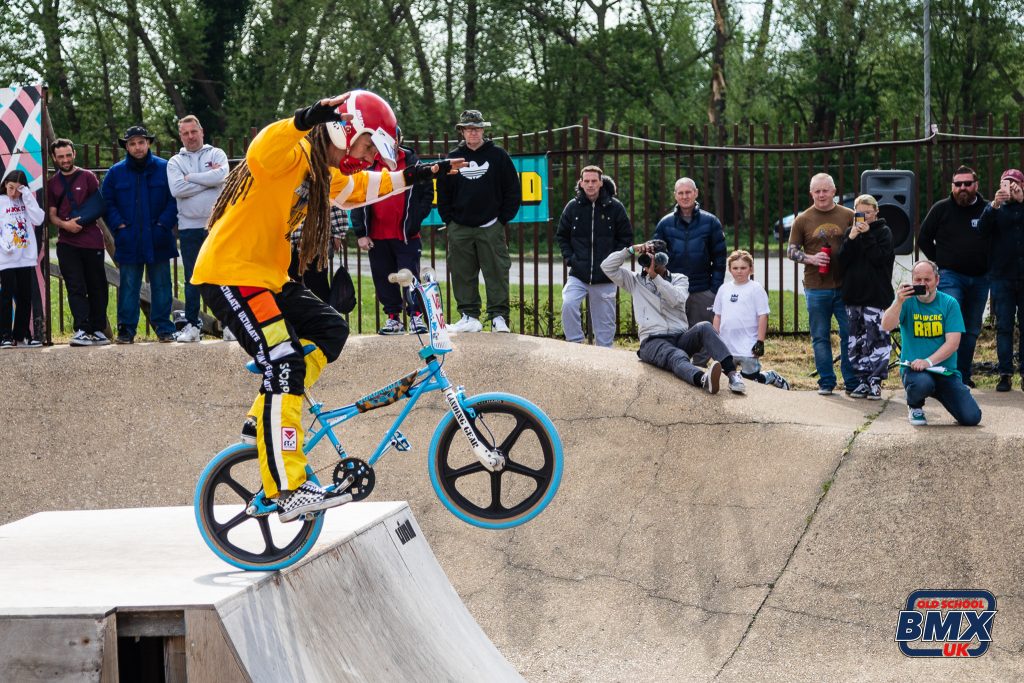 In attendance were many BMX pioneers and household names in the 80s and 90s, including the legendary Craig Campbell, Andy Preston and of course, the charismatic top man, Charlie Reynolds.
Bunny Hop contest and rider of the day
Rider of the day has to go to the fantastic talent that is Jonnie Hicks – this super stylish rider is an absolute legend – simply massive styled out airs, backflips, corks, tail-whips, and a whole lot more.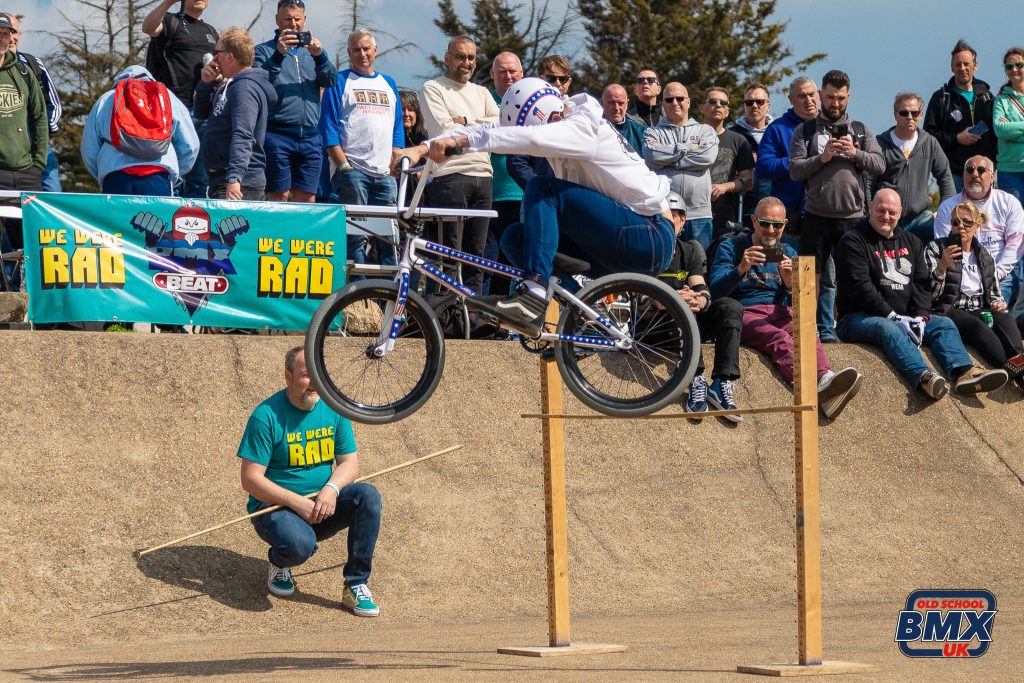 He easily won the Bunny Hop competition – clearing 38 inches to eliminate the competition. A local rider – If you get the chance to see this boy ride Rom – take it!
Also ripping up the park, a notable mention goes to Chico Hooke – he's featured in the cover image at the top of this post and in the galleries below.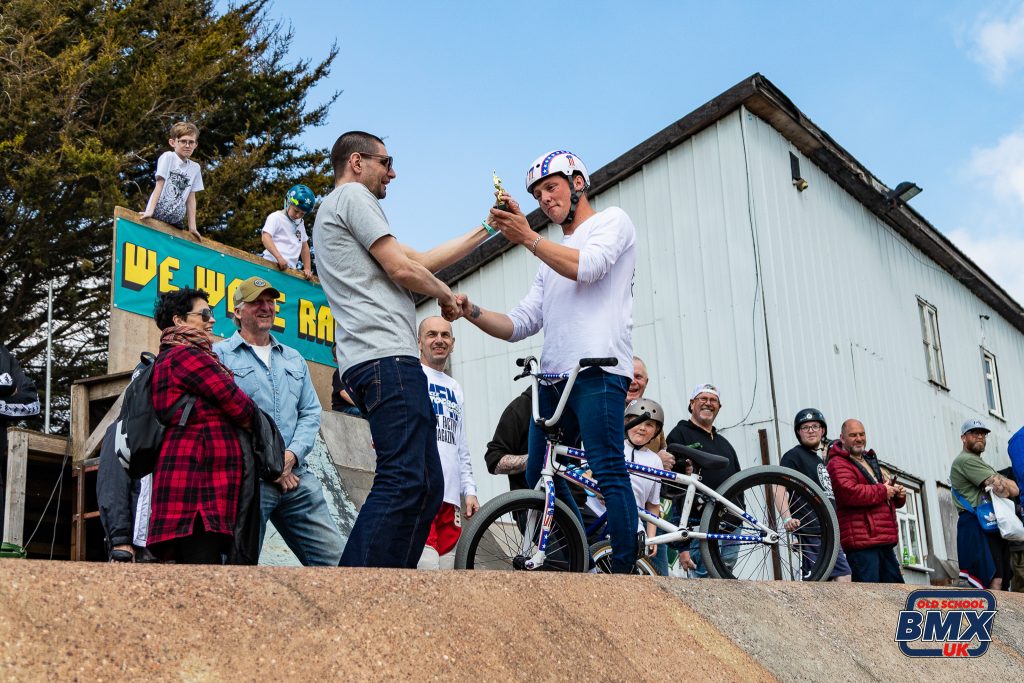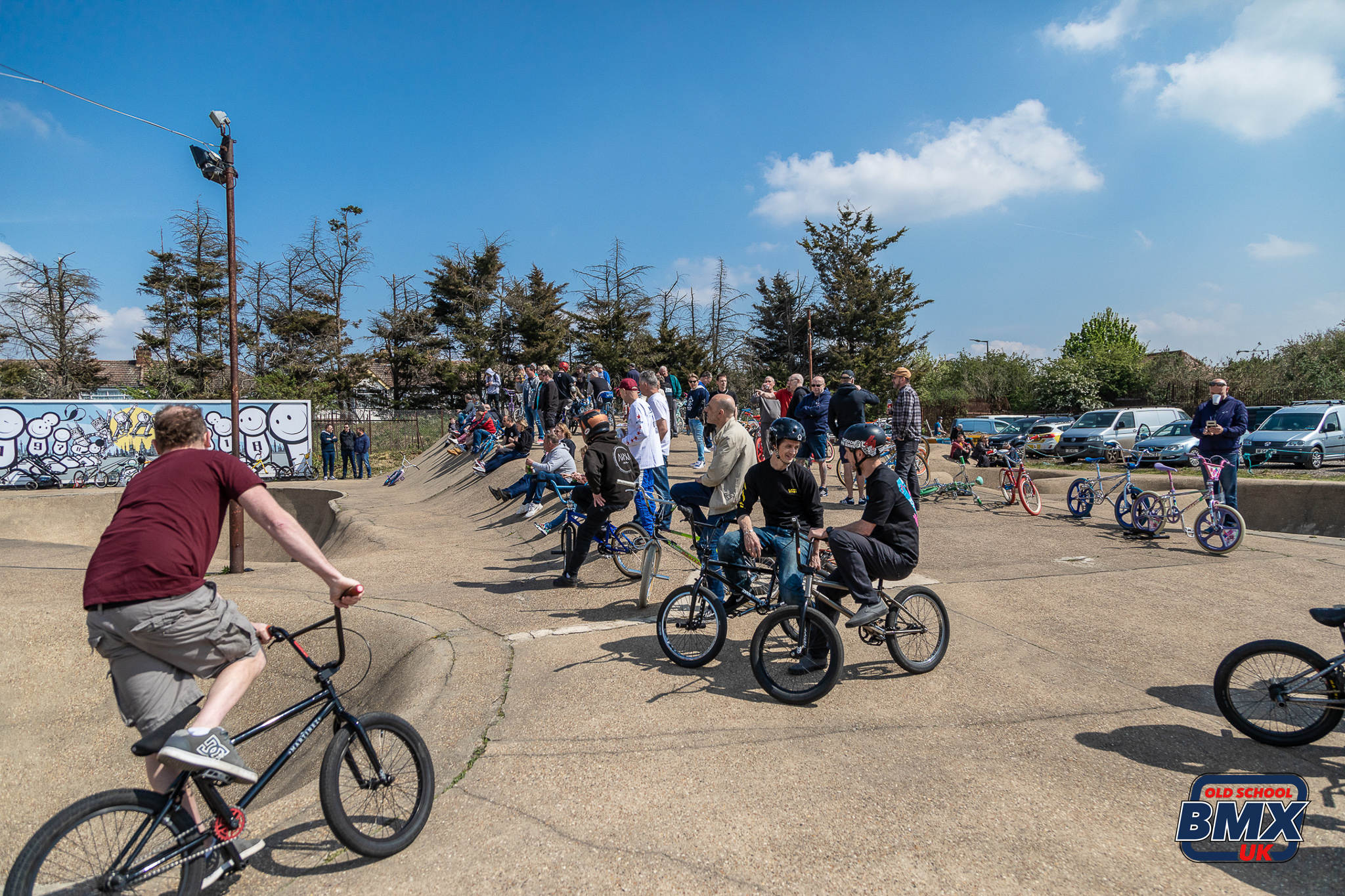 Show and shine
Of course – the day wouldn't be complete without mentioning the seriously epic collections of old school BMXs – Rom has probably never seen as much chrome, Skyway Tuffs and coloured tyres since way back in the 1980s.
There were so many epic bikes, too many to mention, but check out the pics for more. Of course – no old school bike show would be complete without an E.T. Kuwahara, complete with a basket and the leading man himself.
For now, signing off.
We Were Rad happened 23rd April 2022 at 'Rom' Romford Skatepark, Rom Skatepark, Upper Rainham Rd, Hornchurch,Essex,RM12 4ES
For more info about Rom, check out their website https://www.romskatepark.co.uk/