Suntour XC-II pedals are legendary and popular old school BMX pedals produced by the Japanese manufacturer Suntour in the early to mid Eighties.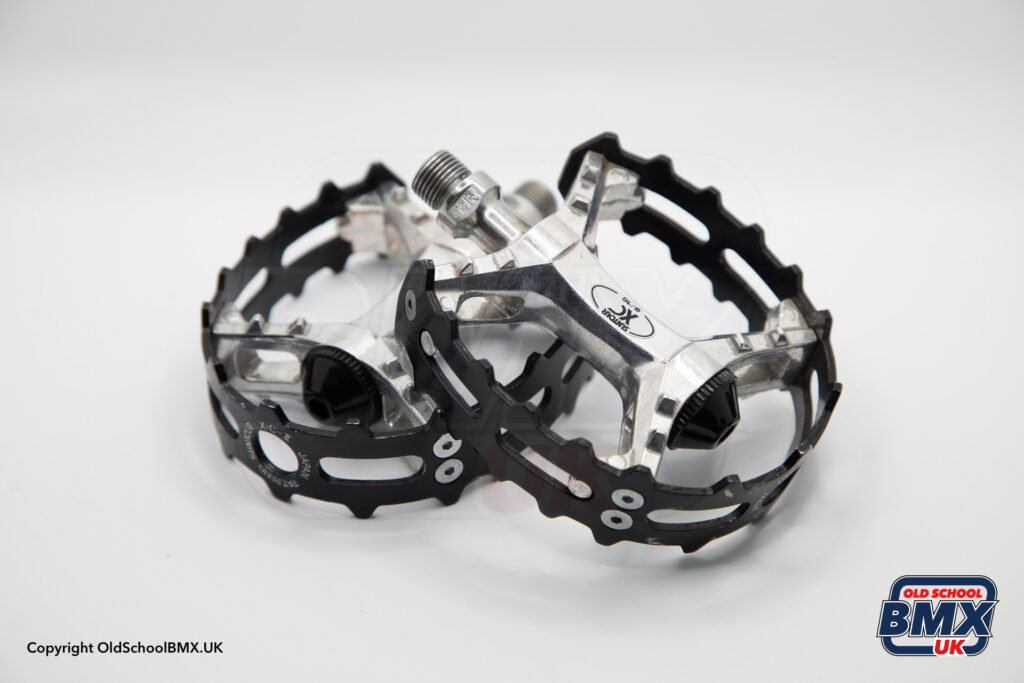 Suntour XC-II Bear trap pedals
Know as a 'bear trap' style due their similarity of shape to the hunting variant, Suntour XC-II pedals were fitted to several popular complete BMX models during the early 80s. This includes Diamond Back bikes, such as the legendary Harry Leary Turbo and Formula One, but also Redline models such as the Proline Carerra II – of which I am currrently restoring.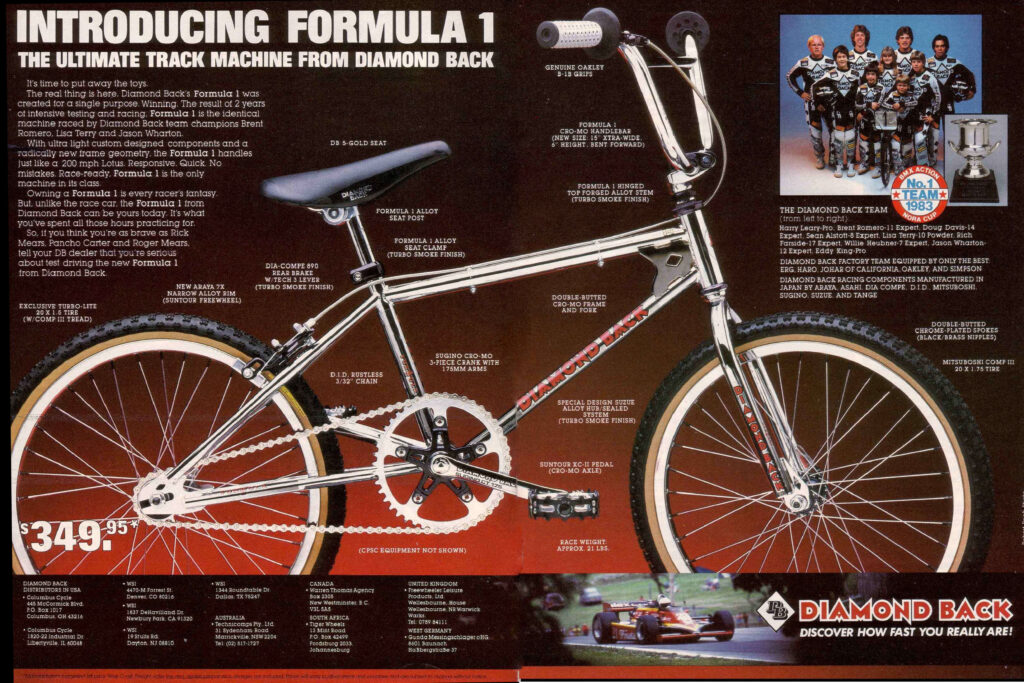 Suntour XC-II pedal history and evolution
With their large foot print (literally), Suntour XC-II were a popular choice with racers due to the grip and stability they provide. That grip comes at a price, and many an old school BMX can tell tales and show the scars of having one of these bad boys run along their shins.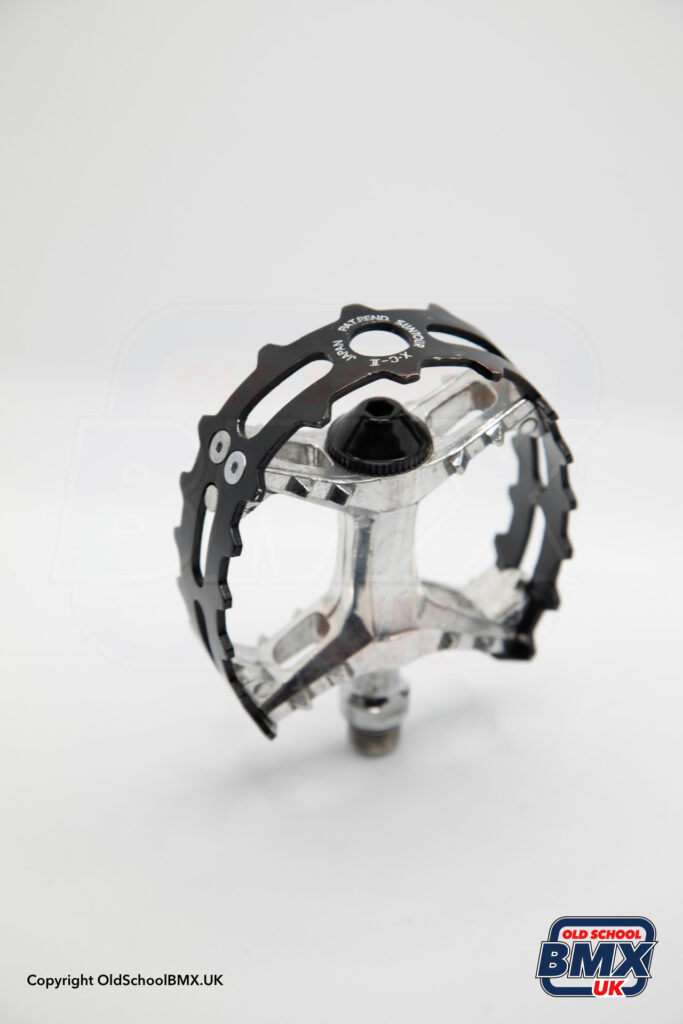 Preceded by the original and rare XC-1 model, the XC-II evolved over three generations.
Rumour has it that the name XC comes from the distinct cast aluminium body which forms a distinctive X shape and the black anodised C shape pedal cage.
The cages are interchangable/replaceable and are fixed to the body with six hex bolts. Early versions of these bolt come complete with Suntour stamping on them – my did the Japanese develop some beautifully engineered stuff back them.
Replete with chrome spindles, these pedals look the business
.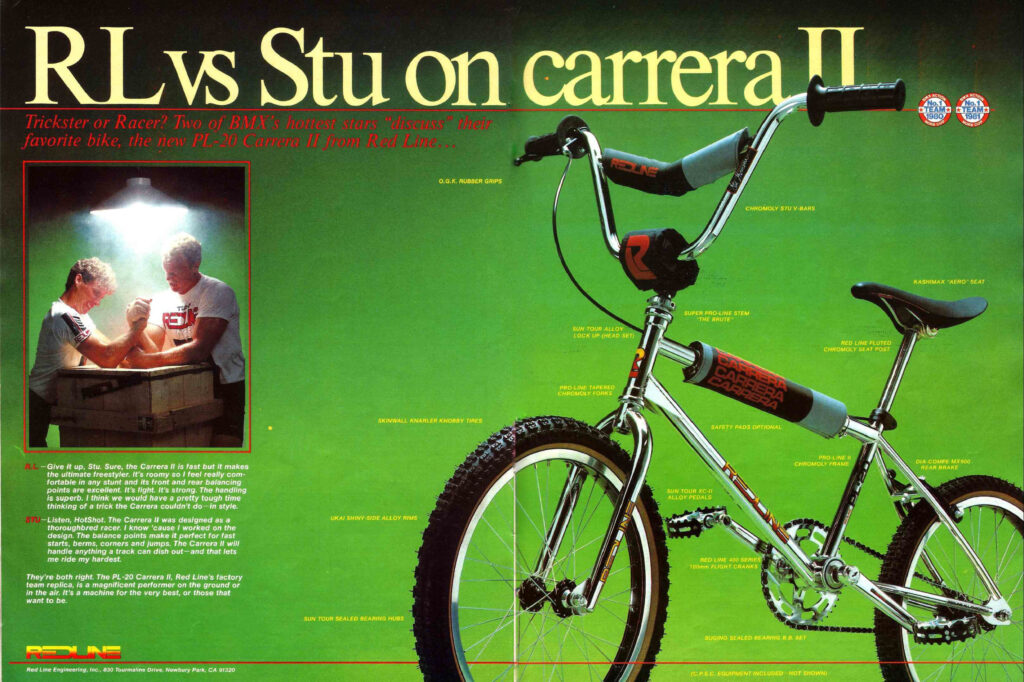 Any article on Suntour XC-II pedals would be incomplete without mentioning the striking stamped and painted branding at the end of the pedal which reads:
"XC-II Japan Patent Pend Suntour". The words in the stamp form a circle and can be seen on the end of the pedal.
Courtesy of chromed spindles, with bearings protected by a black plastic end cap, models were available for both one piece and three piece cranks available in 1/2 inch and 9/16 inch respectively. A nice touch is that the spindle size was included as a decal on the pedal body, reading either 9/16 or 1/2.