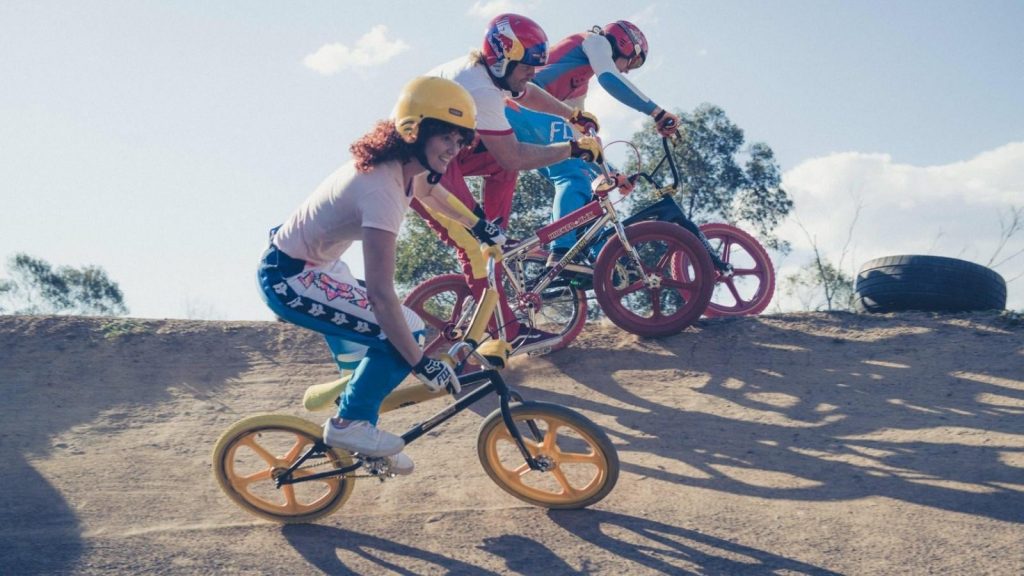 Go straight to our enquiry form
BMX Bike Hire for Film and Television
With the renaissance and love for all things the 80s, BMXs are back baby!
If you have a requirement to hire or rent a BMX Bike for a film or television project you've come to the right place. As veterans of the movie and TV business, our team are professional, discrete and production savvy.
Vintage and period bikes for hire
We have a wide variety of bikes to rent or hire and can cover most of the recent periods. Most of our BMX bikes are from the heyday of the early 80s, and we have a large list of contacts and can source bikes from more recent decades, including the 90s and 00/ Noughties.
Bike Prop Hire
With several distinctive bikes in a variety of colours, we're certain we can supply the right bike props for your movie or TV show. Our BMX bikes can be configured and customised with and without pads or pads of any colour. This allows you to customise the props to match the theme or tone of the shots and sequences you are working on. We're more than happy to work with your art director and production team to fine-tune the requirements.
Studio locations: Pinewood, Shepperton and Leavesden
Based in Surrey, we're perfectly placed and close by to all the major studios in and around the South East, including, but not limited to Pinewood Studios, Shepperton, Leavesden and Elstree Studios. For these locations, we can deliver and collect bikes to set with just 24 hours' notice.
Moving further afield, International travel is possible and we've worked at most of the major European studios, including Cité du Cinéma in Paris and Babelsberg studios in Berlin. Please get in touch below to find out more.
Advisory service
BMX Consultancy for Movies and TV
If your project is in the pre-production or planning phases, and you're looking for advice and information relating to BMX, we can also help. Just fill out the form below and we'll get back to you.
Movie bikes for hire – BMX and the movies
Ever since BMX burst onto our screens in Steven Spielberg's classic ET (Extra-Terrestrial) these iconic bikes have become part of our culture. The 1982 classic brought BMX bikes to mainstream audiences for the first time. Many of the action scenes featured stunt doubles (Bob Haro, Robert Cardoza ) who were well-known riders of the day – the legendary Kuwahara BMX bikes were ridden by Elliot and his gang In many of the action-packed scenes.
Happy to chat
If you have a requirement to hire a bike or BMX or an enquiry about rates and availability, please get in touch using the following form.
Many thanks
Film and TV Enquiries