Old School Diamond Back BMX bikes were renowned for their quality and custom branded components. Many partnerships with Japanese manufacturers bore some of the most iconic and desirable parts, partnerships included Sugino and SR (Sakae Ringyo) for stems, Sugino again for the legendary HLT (Harry Leary Turbo) cranks, bottom brackets and bearing cups, and Sakae Ringyo (SR) and MKS for the beautifully crafted Diamond Back Stamped pedals.
The set in the gallery are NOS (New Old Stock) and have never been fitted to a bike.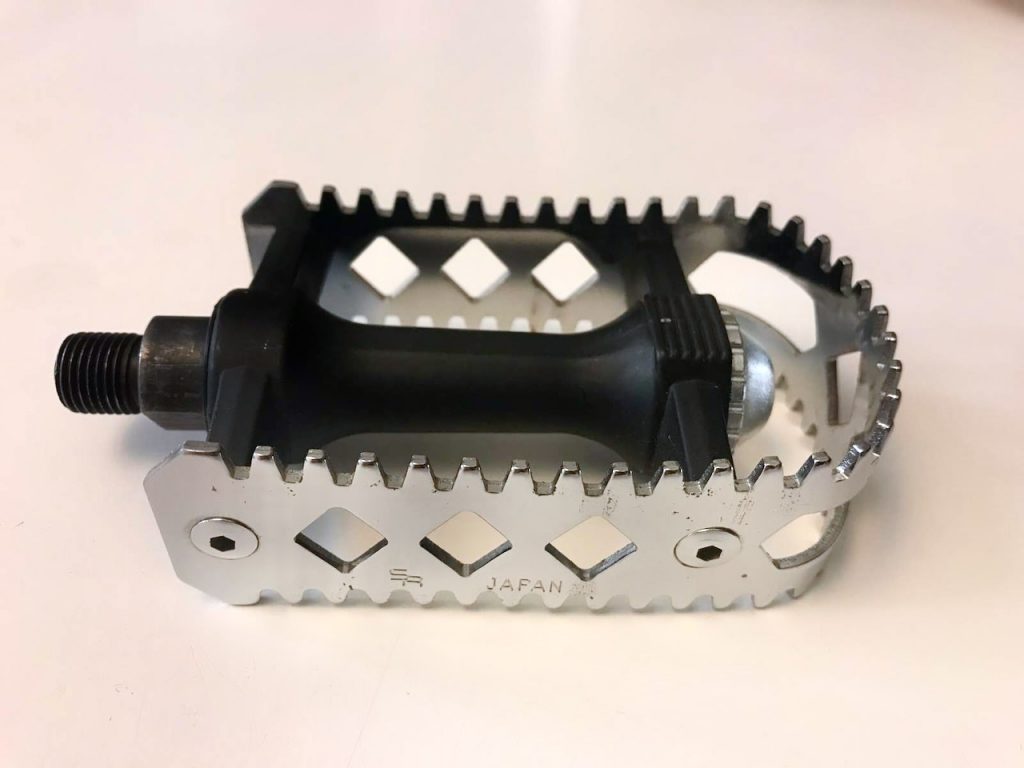 The SR MP-134 caged pedals came on the 1981 and 1982 Diamond Back II SilverStreak models. The pedals consist of an alloy body with steel cages that are chromed. The pedals are stamped with Diamond Back at the centre/end of the pedal and bear the manufacturer and model marketing SR MP-134 on one side, on the other side, Made in Japan.
Unlike other MKS pedals, the pedal cages are fixed to the pedal body with screws. This makes the cages interchangeable.
Other pedals in the range include SR MP-130, MP-131, MP-132 and MP-133. The SR MP-133 is highly desirable – they appear on the Diamond Back Harry Leary Turbo model and came with an alloy cage, instead of steel.