Welcome to the Old School BMX UK site. The goal of this site is to provide useful information, research and history, mainly about Diamond Back BMX, but also about Redline too, in an interesting format, with great photography and illustration.
It's also a place for me to share more in-depth information about some of the builds I've undertaken.
How to use this site
This site was developed to provide a one stop shop on Diamond Back and Redline BMXs. Whilst much of this information exists online in various groups and forums, we wanted to create a one-stop-shop that makes it easier to research your bikes. It is not-for-profit and a way of giving back to the community.
The Diamond Back serial number section is a great place to start if want to quickly find out which model of bike you have.
If you're looking for specifications, then the Diamond Back BMX reference pages are the place to start. From here, you can select your model and find out more. The pages have been designed with consistency in mind, to make reading and processing the various information easier.
On the Diamond Back BMX reference pages, I've tried to include as much original information as I can. Where possible, original photos from official Diamond Back brochures and literature has be used to keep them as authentic and true to the company's vision as possible.
For the builds section, and for obvious reasons, I use my own photos of the bikes.
The purpose of this site
Sharing on social media and posting the bikes on BMX Museum has been a fun place to share and get feedback on various projects, the community has been wonderful and I've made many good friends through the sport. In addition, I enjoy photographing the bikes and building websites, so putting this site together felt like a natural evolution – I wanted to create a high quality resources that was connected together and easy to browse, I hope that is how people use the site.
Site information
The information on this site has been collated through first hand experience of bikes in the collection, research from magazines, (BMX Action, BMX Plus amongst others) articles and publications, historical OEM manufacturer brochures, company literature, conversations with people in the community. All details have been carefully put together and cross-referenced, but we cannot guarantee the accuracy of everything, for that reason, please see our site's terms and conditions.

The site owes a huge debt of gratitude to members of the Diamond Back community who's hard work and dedication have kept some of this information alive, notable mentions should go to Mark Coleman (Sparky) who was the founder of OSDB.net (no longer active) and has been a great help with information and pointers whilst doing the bike builds and Kurt Tuthill who's knowledge and research over on BMX Museum are fabulous. The BMX Museum itself has been a huge help when researching old bikes and searching out those hard-to-find parts – I highly recommend heading over to check it out.

A big thanks goes to the many many other, too many to mention who have shared info and tips in conversation through the forums and the groups on Facebook.
Background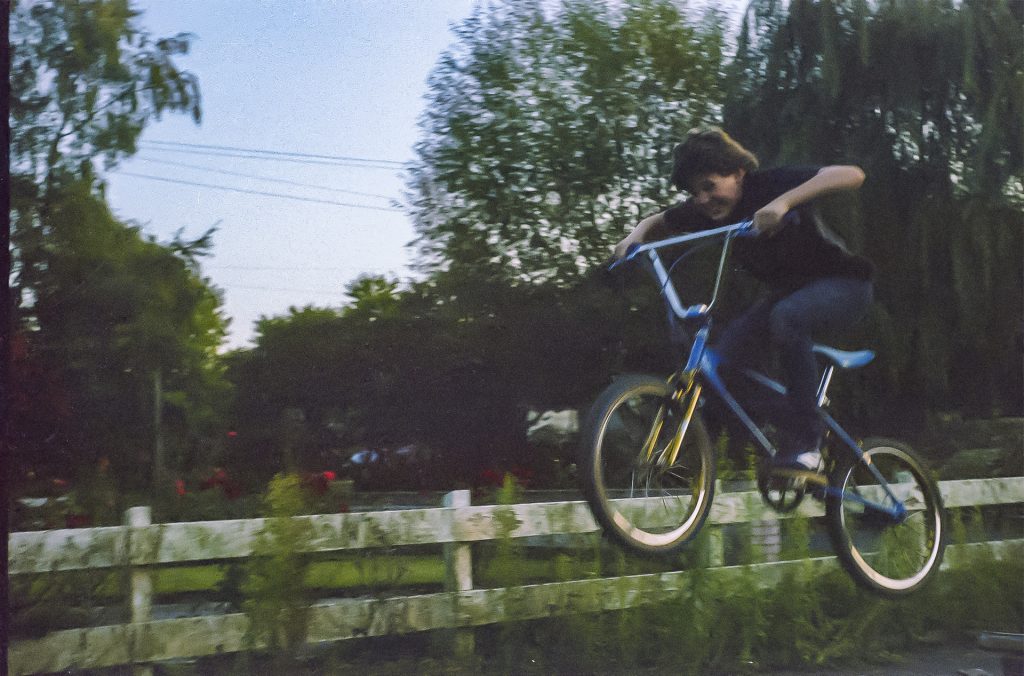 As a UK rider in the 80s BMX was my life, in woods and on the streets, I lived, breathed and rode bikes all day, every day; Sometime around 1988, cars, girls, pubs and raving came along and BMX became a distant memory.
That's until 2020 and a little C-word, Covid came into our lives. With not much to do, and seeing a friend post a Redline on Facebook – the memories all came flooding back… Redline, Diamond Back, PK Rippers, Quad-angles, Kuwahara, Z-Rims, Araya 7X, Dia-Compe, Suntour.. slowly but surely the brands, the colours and the excitement of Old School BMX came flooding back. I was hooked again. What followed was a renaissance – In the space of 18 months of lockdown, I began buying and restoring BMX bikes again, this site shares my story, the bikes and the passion for this hobby.
Enjoy the site and be sure to let us know of any improvements we can make.