This Diamond Back Silver Streak is a favourite, it was purchased from eBay for a really fair sum as an original survivor, all parts correct, albeit missing wheels and pedals which I had already. This post covers the various stages of cleaning up, removing minor rust on parts with Oxalic acid, before final assembly.
Arrival
As you can see from the following gallery, the 'bones' of this bike are great. Parts are in very good condition, with minor surface rust and dirt. The original decals are perfectly preserved, albeit with a golden tinge from years spent in the heat and sun. The Fuan F1 copy grips are caked in dirt and filth and need significant cleaning.
The first step is to completely disassemble the bike, degrease and remove rust from the parts.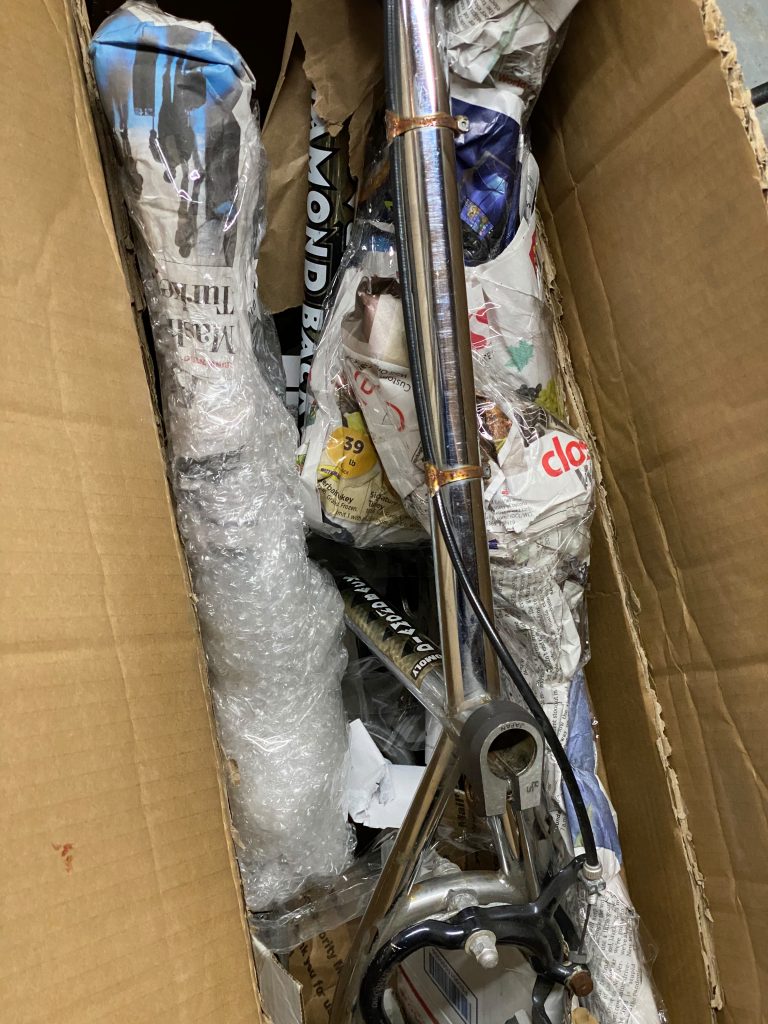 Cleaned up and complete
Specifications: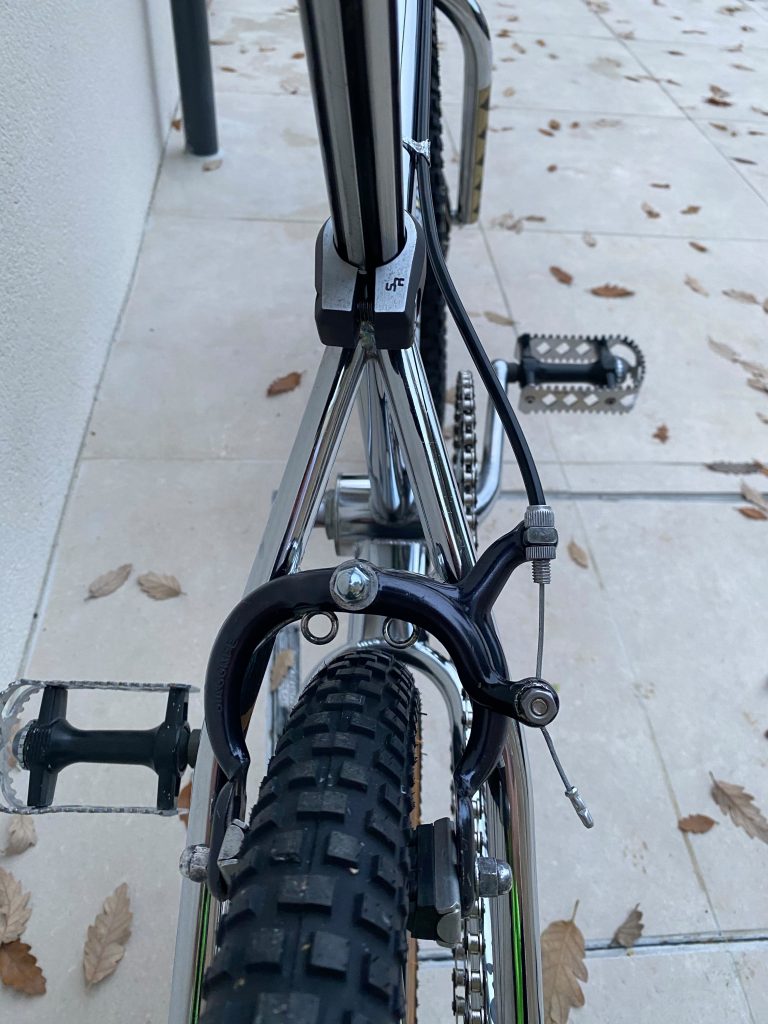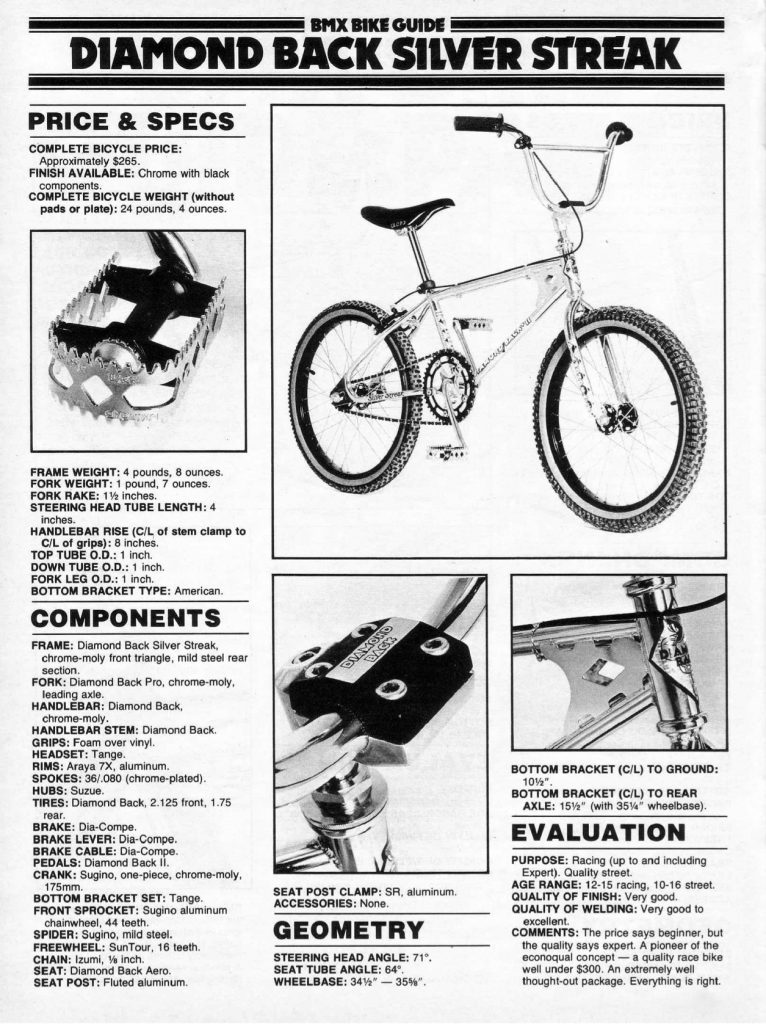 Additional Information: